NEW EAST REGION WEBSITE LINK
This Website will now be replaced by a new updated Site affiliated to the SJFA where you will be able to view all the East Region Fixtures & Results. Thanks to everyone who supported the website.
The Link to the new Site is as undernoted:
https://www.scottishjuniorfa.com/
10 April 2020
Following yesterday's announcement from the SFA/SPFL Covid-19 Response Group, the East Region Management committee last night held a video conference meeting and I can confirm that due to the shutdown of all football activities being extended to the 10th June 2020, all remaining League and Cup Fixtures are now cancelled.
Further details on the Leagues will be issued as soon as possible.
Please follow the official statements by the Scottish Government, stay at home and stay safe.
6January 2020
Manager Vacancy
Brechin Vics
Brechin Victoria are looking for a new Manager. Interested parties to contact brian.eaton@brechinvics.co.uk in the first instance.
Thorntons Property Cup
The ERSJFA are delighted to have Thorntons Property as our sponsor .
The Competition will be named:
"The Thorntons Property Cup"
Facebook:
The East Region SJFA now has a Facebook Page and you can find us here:
@eastregionsjfa
Twitter:
The East Region SJFA also has a Twitter Account and you can find us here:
@eastregion_sjfa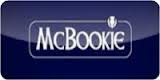 The East Region SJFA are proud to announce that McBookie are to continue
as our main sponsor of the McBookie.com Leagues for Season 2019-2020.
Massive thanks to Paul Petrie for his generous Sponsorship.
MOBILE WEBSITE
Try our mobile website
www.ultrasoft2.co.uk/ersjfa/mobile/index.asp

CLUBS PAGE:
Check out the "Clubs" Page on the East Region Website for a list of Players available for Transfer
LEAGUE TABLES ON YOUR WEBSITE
East Region Junior Clubs can now use the league tables from the East Region site on their own websites. No more having to adjust your tables each week. Just click on the link at the top of any table on the results pages and you can copy the code needed to add tables to your website. Example
EAST REGION TV

GET A BIGGER AUDIENCE FOR YOUR MATCH VIDEOS AND INTERVIEWS
With so many East Region Clubs videoing their matches and posting these on YouTube, we thought it would be a good idea to showcase these on the ERSJFA website. This will mean a much wider potential audience for Clubs who are making some really good match videos. If you want to help by supplying videos from your club let us know. Email volunteer@ersjfa.net To see the videos go to ERTV on our menu above.
MATCH REPORTS


Where you see this icon next to the results of a match on our results pages, this means that a report has been submitted for the match. Click on the icon to read the reports. There might be 2 reports on each match, one from the home side and one from the visitors.
Remember if you are interested in reporting your match they don't all need to be as comprehensive as the ones currently posted. Just a few lines would do.
If you would like to help please email us: volunteer@ersjfa.net


ERSJFA
Webmaster